BJ's Childcare Centre
BJ's Childcare Centre caters for children aged from 2-6 year olds. Licensed hours are Monday to Friday 7.45-5.30PM
We encourage you to read through the BJ's Childcare website carefully to find out about the full range of services available. If you have any questions about please don't hesitate to contact us by phoning 0800 459 1778.Text: 027 4384 535 or pop into BJ's Childcare and find out what we have to offer your family. You are welcome to send us an email info@bjschildcare.co.nz. BJ's Childcare also has a Facebook page.
"It is our aim to provide the best possible care and learning opportunities for children with quality teachers and educational resources. BJ's Childcare provides opportunities for your child to experience full social development and a wide range of stimulating activities.
BJ's Childcare Vision:
At BJ's Childcare Centre believe that children are all unique and deserve to be treated as individuals with respect, in a stimulating warm, caring and fun environment where they are valued as learners and explorers who have different interests and strengths.
We believe that their physical, emotional, social, cognitive and spiritual needs are of great importance and that the way in which we plan our programme, should reflect this belief. BJ's Childcare provides opportunities for children to come together providing them with both large and small group experiences.
Children have the opportunity to build strong relationships with their Educators and other children. Quality education and carer is achieved through allowing individual strengths and interests to be identified providing opportunities to extend on children's interests.
Our approach
At BJ's Childcare we think choosing the right early childcare centre is one of the most important choices you will make for your child and your family. By choosing BJ's Childcare, you can be certain that your child is cared for in an environment that fits well with your values, provides a happy, social environment where there are educational opportunities and your child can develop confidence and self-awareness along their journey. Most of all, you want your child to be happy, cared for and to grow socially, mentally, and physically.
At BJ's Childcare we believe we can provide the best opportunities for your child. With our carefully thought-out programmes based on the children's interests from our experienced team. We believe BJ's Childcare can support and care for your children, working with you to give them the best possible future. We want our children to learn to be independent learners, and we do this by encouraging them to try things for themselves and to take responsibility for their own learning in dressing, toileting routines and eating. We are here to guide and support our children through their learning and there everyday play and experiences.
Learning Environment
At BJ's Childcare, we pride ourselves in the provision of a safe, loving environment where your child will be nurtured and cared for by our teachers who will role model and encourage them to follow the centre's vision. BJ's Childcare is committed to providing a strong learning environment in partnership with you as the child's parents, caregivers and whanau, so that together we can see your child become well-rounded, confident and competent. Our children learn through play and the shared experiences they have with their teachers and other children.
Children's portfolios
Each child in our care will have their own unique portfolio. This will include photos of your child and wonderful Learning Stories that show how well our teachers know each individual child and how they extend the children through their interests, strengths and changing needs. This will be a precious snapshot of your child's growth and development in their preschool years. We also have E-portfolios which you can access on line.
Opening / Booking times
Our normal opening hours are 7.45am until 5.30pm Monday to Friday. Upon enrolment you will be asked to nominate a 'booking time', the time you will attend on a daily basis. We trust these hours will suit you and you will be able to support the staff by adhering to your booking time.
WINZ subsidy: if you are not working and not on a course you may be entitled to 9 hours WINZ subsidy, if you are working or on a course you may also be entitled to WINZ subsidy, please turn the page for more details.
BJ's Childcare centre opened in February 2013
The centre is located at 15 Moody Ave, Whau Valley, Kensingston, Whangarei.
BJ's Childcare is proud to be locally owned and operated by Directors : Betje and Brett Read.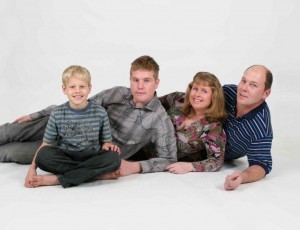 BJ's Childcare acknowledge and use the New Zealand Early Childhood Curriculum, Te Whaariki as the guiding document that influences our work with children. Valuing the concept of Ākonga, being teachers and learners together.
BJ's Childcare Centre
Children aged 2-6 year olds
7.45am to 5:30pm Monday – Friday and licensed for Saturday childcare if required.
1 – 10 ratio
WINZ subsidies are available for parents
20 hours FREE ECE for 3 & 4 year olds
Licensed for 40 children
Family orientated teachers caring for your child/ren.
 BJ's Childcare Centre situated in Whangarei.
The centre provides E portfolios through Educa

At BJ's Childcare we recognise parents have more choices available when considering childcare choices and believes BJ's Childcare is the right choice for your child/ren.
Phone us now to see how we can help you with your childcare needs and requirements. 0800 459 1778 or text: 027 4384 535.
Okara Countdown sponsor BJ's Childcare with weekly fruit for the tamariki morning tea.